Welcome on our website!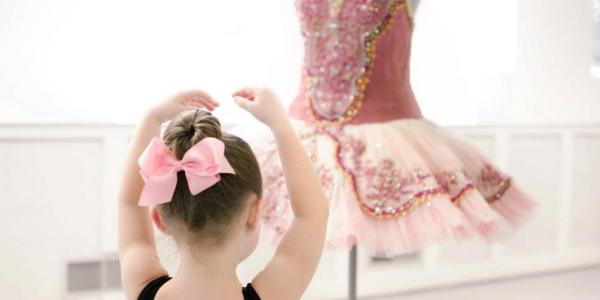 Winterterm 2021/21
Start: September 13, 2021 

New schedules online!
Online Registration from August 1, 2021
Free trial classes from September 13 - 18, 2021
3 G - Approval necessary
Reopening Ballettratten Gr. Enzersdorf
!!!REOPENING!!!
Free trial classes September 17, 2021

Our new location in Gr. Enzersdorf will be reopening! We are very happy about our partnership with Jetzt Fitness - Gr. Enzersdorf. A brand new beautiful ballet studio is waiting for you!
JETZT FITNESS
Doktor-Karl-Renner-Ring 1b
2301 Groß-Enzersdorf
Level 1
Friday 4.00 pm (age 4 - 6 years)
Level 2
Friday 4.45 pm (age 6 - 8 years)
Adult beginner
Friday 5.45 pm (age 14 - 99) 
Registration: on our online schedule
Dance against Corona
Corona crisis hits our industry very hard. For your courses and class passes there will be the following options available:
1- Customers can donate missed classes to Ballettratten.

2- Customers can use missed classes in a 2 for 1 mode online - 2 classes online for 1 regular class.

3- Customers can transfer missed classes to the next semester.

4- Customers can get a refund on missed classes due to the Corona crisis.

Stay active, stay positive - we will get through this together!
Esther - Head of Ballettratten
Breakdance
Our breakdance classes will finally open again!
Start: September 28, 2021
Breakdance is a dance style that evolved on the streets of New York City to hip hop, funk, and pop music. The beginners course will cover basic elements of Breakdance. Level 1 will continue with more advanced technique.
Toprocking (steps performed from a standing position)
Footworks (footwork performed on the floor)
Freezes (halting motion in a balance intensive position)
Powermoves (acrobatic movements, spinning)
Breakdance teacher: Valentin Kokalko
Red Bull BC One Champion 2015
Studio Döbling 
1190 Wien, Billrothstr. 16 
Level Beginner: Tuesday 5.00 pm
Level 1/2: Tuesday 6.00 pm
Registration : online on our schedule
Floorbarre
Supporting exercises for the ballet dancer. Strengthening and stretching exercises will give your body a flat stomach, toned legs, and elegant arms. Our goal is to built long and lean muscles as well as building up general condition.
Monday        6.30 - 7.30 pm
Thursday      6.30 - 7.30 pm

Ballettinstitut Döbling
1190 Vienna, Billrothstraße 16
Registration: This email address is being protected from spambots. You need JavaScript enabled to view it.
Please bring your 3G-certificate.