Welcome on our website!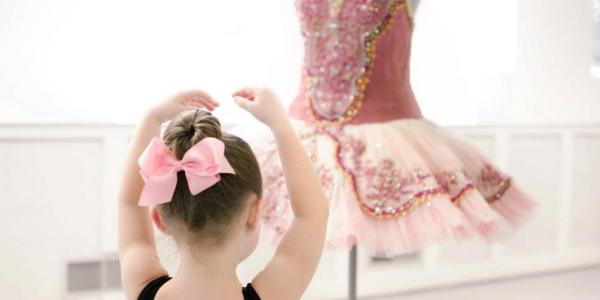 Ballettratten Online
Start January 11, 2021

Zoom classes for children & adults!
Open spots in courses available!
Due to new governmental restrictions our regular semester program in our studios will be interrupted.  We are happy to offer classes via Zoom. Keep dancing!
Ballettratten - Online
Because our studios have to stay closed due to governmental restrictions our online program will continue starting January 11, 2021. Stay healthy and keep on dancing!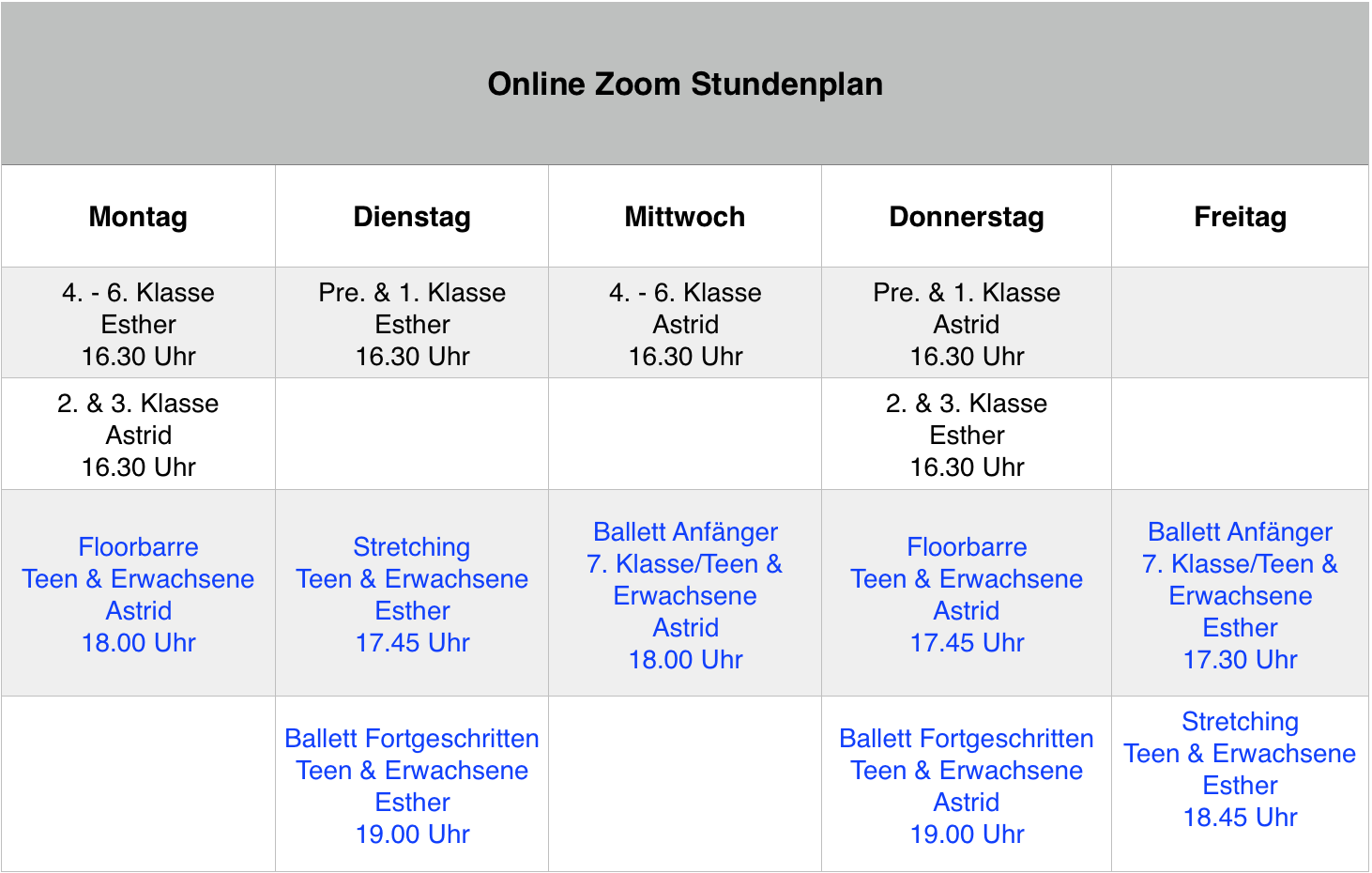 Registrations: This email address is being protected from spambots. You need JavaScript enabled to view it. - possible until 2 hours before class!
.) Participants with running subscriptions for the winter term 2020 can participate without further costs in our 2 to 1 mode (2 online classes for 1 regular class).
.) New customers have the following options open:
Online - Class Pass 4 hours € 32
Online - Class Pass 8 hours € 59
Online - Single Class € 10 
How does Ballettratten Online work?
1. Download the Zoom App on your mobile device or computer. https://zoom.us/
2. Get your free account on Zoom.
3. Register until 120 minutes before class via email (use the same email address you used for your Zoom account).
4. Send your registration to This email address is being protected from spambots. You need JavaScript enabled to view it. - Example: I want to register for 2. & 3. Klasse, Thursday, November 5, 2020 - 4.30pm
5. You will receive an email invitation with a link for your desired class.
Reopening Workshops - Welcome Back!
We are looking forward to 2021 and are already planning ahead when reopening will be possible (not officially confirmed yet). There will be two different 2-day-workshops available for adults and teenagers! Please stay informed if Covid-19 restrictions will allow classes in the studios.

Ballet Workshop - Diagonal & Manege
for Beginners & Intermediate
February 1 & 2, 2021 / 6.30- 8.00 pm
Cost: € 45 - or single class € 27

Pointe Workshop - Introduction & Recovery
for Advanced
February 3 & 4, 2021 / 6.30- 8.00 pm
Cost: € 45 - or single class € 27
Registration: This email address is being protected from spambots. You need JavaScript enabled to view it.
Ballettinstitut Döbling
1190 Vienna, Billrothstr. 16 - 1st floor
Dance against Corona
Corona crisis hits our industry very hard. For your courses and class passes there will be the following options available:
1- Customers can donate missed classes to Ballettratten.

2- Customers can use missed classes in a 2 for 1 mode online - 2 classes online for 1 regular class.

3- Customers can transfer missed classes to the next semester.

4- Customers can get a refund on missed classes due to the Corona crisis.

Stay active, stay positive - we will get through this together!
Esther - Head of Ballettratten