Welcome on our website!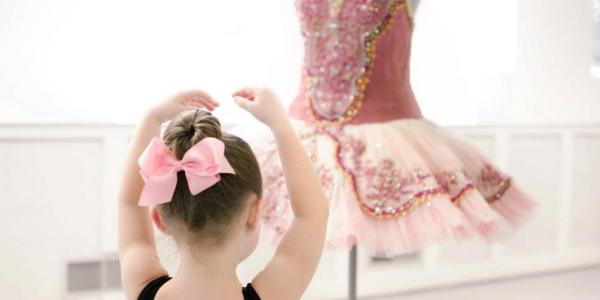 Semester Start Sept 14, 2020

Free trial classes September 14 - 19, 2020
Open spots in courses and workshops!
Attention! This is our new website. Since we could not import users from our old website due to technical reasons we kindly ask all customers to create new user accounts. Thank you for understanding.
Dance against Corona
Corona crisis hits our industry very hard. For your courses and class passes there will be the following options available:
1- Customers can donate missed classes to Ballettratten.

2- Customers can use missed classes in a 2 for 1 mode online - 2 classes online for 1 regular class.

3- Customers can transfer missed classes to the next semester.

4- Customers can get a refund on missed classes due to the Corona crisis.

Stay active, stay positive - we will get through this together!
Esther - Head of Ballettratten
Breakdance
Breakdance is a dance style that evolved on the streets of New York City to hip hop, funk, and pop music. The beginners course will cover basic elements of Breakdance. Level 1 will continue with more advanced technique.
Toprocking (steps performed from a standing position)
Footworks (footwork performed on the floor)
Freezes (halting motion in a balance intensive position)
Powermoves (acrobatic movements, spinning)
Breakdance teacher: ICE (Imre Pipicz)
Breakdance World Champion 1999
Studio Döbling 
1190 Wien, Billrothstr. 16 
Studio Gersthof
1180 Wien, Simonyg. 10 - 12
Registration : online on our schedule
Ballettratten - Floorbarre
Supporting exercises for the ballet dancer. Strengthening and stretching exercises will give your body a flat stomach, toned legs, and elegant arms. Our goal is to built long and lean muscles as well as building up general condition.
Monday & Thursday 6.30 pm
Trial class September 14 & 17, 2020
Ballettpädagogin: Astrid Renner
Ballettinstitut Döbling
1190 Vienna, Billrothstraße 16
Registration: on our online schedule
Ballettratten - Groß Enzersdorf
NEU!!! - Eröffnung - NEU!!! 
Gratis Schnupperstunden - Wir freuen uns sehr mit Jetzt Fitness einen wunderbaren Kooperationspartner gefunden zu haben und die phantastischen Räumlichkeiten nun auch mit Ballett bespielen zu dürfen.
Standort Groß Enzersdorf:
JETZT FITNESS
Doktor-Karl-Renner-Ring 1b
2301 Groß-Enzersdorf
1. Klasse: Dienstag - 16.30 (5 - 6 Jahre)
3. & 4. Klasse: Dienstag 17.15 (8 - 10 Jahre)
Erwachsene Anfänger: Dienstag 18.15 (14 - 99 Jahre)
Anmeldung: online über den Stundenplan