news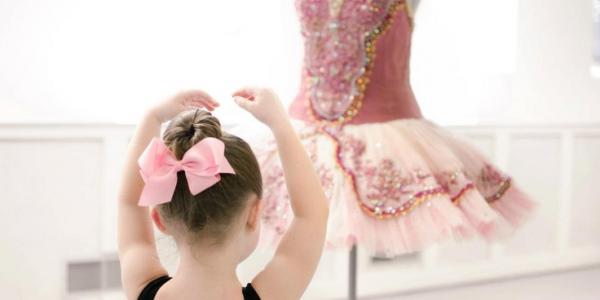 Welcome on our website!
Start Summer Semester: February 10, 2020
Free trial classes!
Registration for trial classes on our online schedule!
Register

or

log in on our website. Where? In the right upper corner of the home page!
Online sign up for a trial class: Select your class on the schedule.
Sign up.
Receive a confirmation email after 2 - 3 days. DONE :-)
Repertory Workshop - Bayadere
This workshop is dedicated to a variation from "La Bayadere". A short barre includes movements from the choreography and will prepare us to study the movements of the dance. Its a wonderful opportunity to perform in front of friends and fellow dancers and experience the professional process of rehearsing for a performance. This workshop is designed for adults & teenagers.
January 3 - 5, 2020             6.30 - 8.00 pm
Price: € 59 (or single class € 27)
Ballettinstitut Döbling
1190 Vienna, Billrothstraße 16
Registration: esther.kainz@ballettratten.com
Breakdance
Breakdance is a dance style that evolved on the streets of New York City to hip hop, funk, and pop music. The beginners course will cover basic elements of Breakdance. Level 1 will continue with more advanced technique.
Toprocking (steps performed from a standing position)
Footworks (footwork performed on the floor)
Freezes (halting motion in a balance intensive position)
Powermoves (acrobatic movements, spinning)
Breakdance teacher: ICE (Imre Pipicz)
Breakdance World Champion 1999
Studio Döbling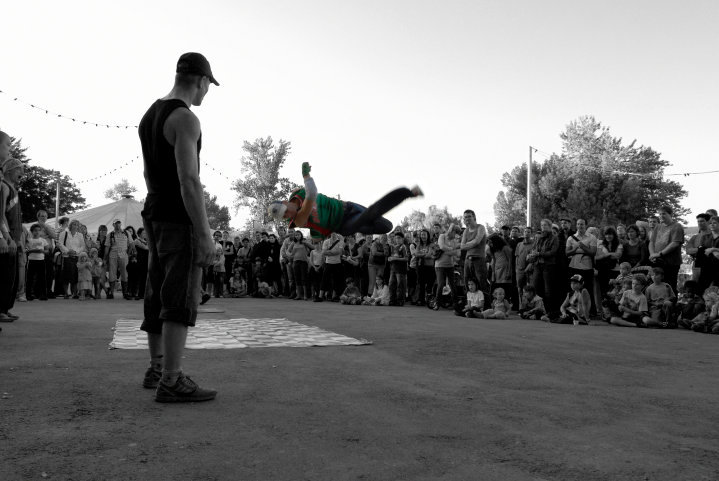 1190 Wien, Billrothstr. 16 
Studio Gersthof
1180 Wien, Simonyg. 10 - 12
Registration : online on our schedule
Foorbarre
A cross training for ballet lovers. Strenghtening exercises and correct stretching on the mat will get your body a good workout, long and lean muscles, a strong core, and a flat stomach. This class defines your lines and gives you proper alignment.
Free trial class: September 9, 2019

Monaday 6.30 - 7.30 pm
Pedagogue: Astrid Renner
Ballettinstitut Döbling, Parterre
1190 Vienna, Billrothstr. 16
Christmas - Workshop
Our annual holiday workshop to fight all symtoms of Christmas festivities. An easy ballet class with additional stretching sequences will help your body recover after X-mas. Your muscles are going to sweat while those extra pounds of cookies can melt away. Choose from 2 different levels (beginners & advanced). This workshop is designed for adults and teenagers.
December 27 - 29, 2019        6.00 - 7.30 pm
Price: € 59 (or single class €27)
Ballettinstitut Döbling
1190 Vienna, Billrothstr. 16
Registration: esther.kainz@ballettratten.com
Grand Opening - Ballettratten Groß Enzersdorf
NEW!!! - September 11, 2019 - NEW!!!
Free trial classes - We are proud to present our brand new location in Groß-Enzersdorf! In cooperation with Jetzt Fitness we are able to offer ballet classes starting this fall!
Location Groß-Enzersdorf
Jetzt Fitness
Doktor-Karl-Renner-Ring 1b
2301 Groß-Enzersdorf
1st class: Wed, 4.30 pm (5 - 6 yrs)
3rd & 4th class: Wed, 5.30 pm ( 7 - 9 yrs)
Adult Beginner: Wed 6.30 pm ( 14 - 99 yrs)
Registration: online via schedule Aspern
Professional Ballet Class
We offer 4 times per week classes for professional dancers and/or students. This class is great to stay in shape and polish your technique. Drop in or buy a class package! Appropriate for adults & teenagers ages 14 and up.
Monday /Wednesday / Thursday / Friday 10.30 am - 90 min
Price: € 12 per class
Registration: esther.kainz@ballettratten.com
Ballettinstitut Döbling
1190 Vienna, Billrothstr. 16 - 1st floor